[#Advertisement #ads #unsponsored]
I've been asked why I do have so much sex and violence in my fantasy novels. The question is simple: Sword and Sorcery Fantasy means violence (sword) and sex (sorcery). This is the essence of Sword-&-Sorcery-Fantasy. You find it in Flash Gordon, Conan, in Barbarella, Game of Thrones, The Witcher. You find it also in fictional history novels, like from Gablé, Gordon or Gabaldon. In the 80s you had Van Lustbader with his Ninja-series and very explicit scenes in his novels or the movies of Verhoeven.
In my Kyle-Saga I play a lot with the topics of Thanatos (death instinct) and libido (life instinct).
I know, this is old-school-fantasy, but I am from the 70s and 80s, when these topics were displayed and discussed far more freely than today. I use these themes to convey my story and thus it is 18+.
Sword and Sorcery means Sex and Violence! So, I have the dancing priestess, and she delivers herself in the nude to her Goddess. I have the occult sect who are sacrificing women and I have Kyle, who have (explicit) sex with his lovers – ok, usually combines with a conflict.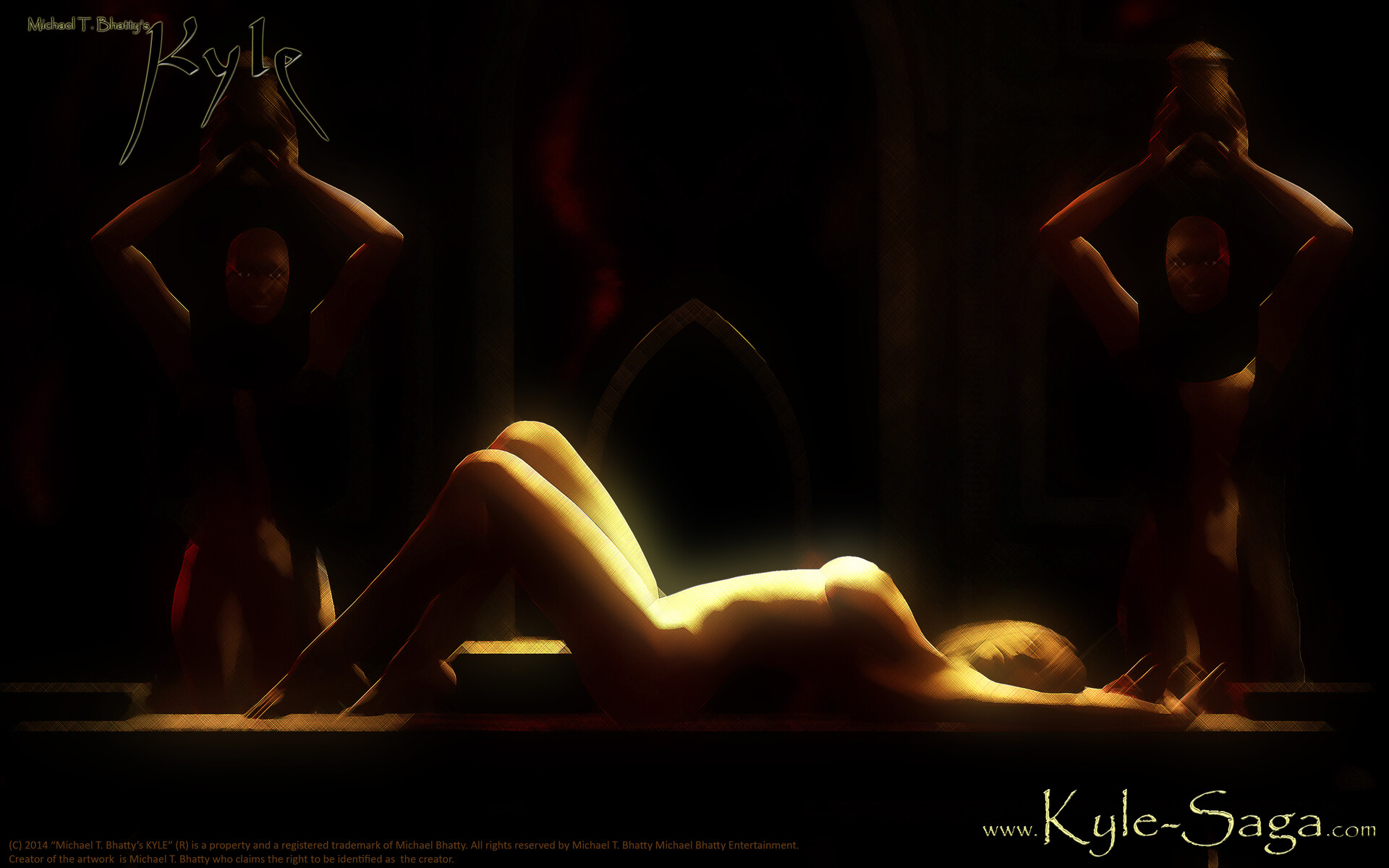 I do not write children's fantasy or (nowadays) political correct fantasy. I don't like movies or TV shows where couples, after having sex, wake up in bra and T-shirts. I prefer an adult approach to this topic, I want to feel and taste and smell the passion, just like I want to taste the warm bread or the red wine. For me, writing fantasy means creating a sensual experience.
So, what is your opinion about this topic? Do you like sex and/ or violence in novels, movies, games?
And if you like to learn more about Kyle, check out: http://www.kyle-saga.com